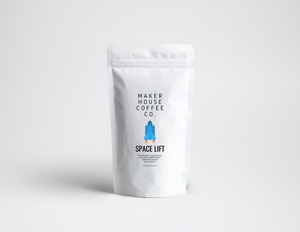 Wholesale Espresso Roast- by 2.5lb Quantities
Sale price Price $40.00 Regular price $50.00 Unit price / per
Specialty Coffee as it is meant to be....ordered in bulk. Order in 2.5lb quantities.
Coffee comes delivered in a large Kraft bag with zipper seal and air valve so the coffee will stay fresh.
This roast is a custom favourite combining the fruit-forward qualities of an Ethiopian Natural with the hearty balance, yet exotic flair, of a high grade Indonesian coffee. Works well as Espresso or in your regular drip or pour over servings.